Lisa & Spencer
Saturday 23rd June 2007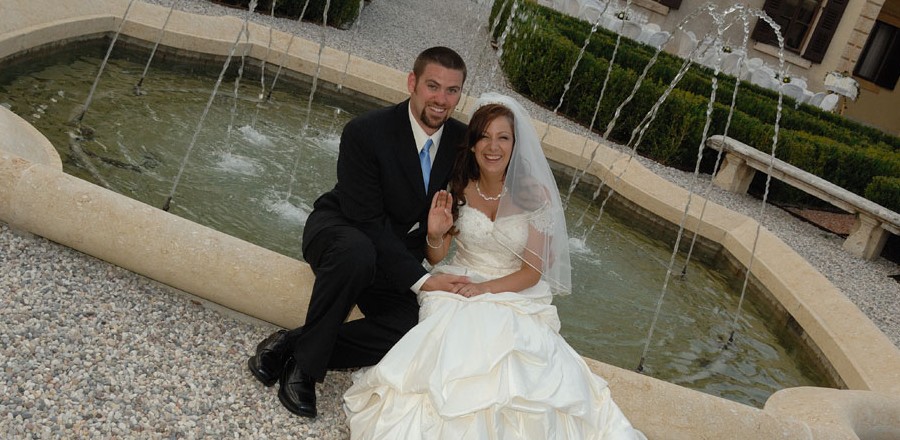 Ciao to everyone at Villa Giona !
Well what can we say?
Our wedding day was just the most romantic and special day in our whole lives.
Villa Giona has left us speechless and we could not have wished for a more perfect more romantic setting.
All of our family and friends were blown away at the beauty of the place and like us are still pinching oursleves because it seems we are still living in a dream.
That dream became reality thanks to all of the hard work and dedication you all put in to make it so special in every way.
A huge Thank you from the bottom of our hearts and we can't wait to coma back and visit soon.
Love Lisa and Spencer. xx
Testimonials archive
Kristina & Simon
Saturday 31st August 2013

Kristina & Simon Villa Giona

Laura & Stefano
Friday 26th July 2013

Laura & Stefano Catholic Ceremony in Church on the hill above Villa Giona and Reception at Villa Giona

Lauren & Brian
Thursday 27th June 2013

Lauren & Brian Civil Ceremony at Villa Giona

Liz and Paolo
Saturday 22nd September 2012
Kay and David
Saturday 15th September 2012

Kay & David Verona / Villa G