A Romantic Love Nest in the Lake Garda - Verona Area
Had Romeo and Juliet known that Villa Giona was right on their doorstep, their choice of wedding venue would undoubtedly have been right here with us in this beautiful 16th century historic villa which is one of the most prestigious properties in the famous wine producing area of Valpolicella.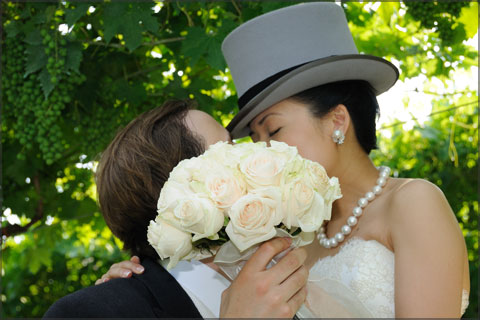 A place of peaceful tranquility nestling amidst vineyards and stunning scenery. Sparkling fountains, beautiful lush Italian gardens, birdsong and the sound of silence to fill your hearts.
All this and in the enviable position of being only a stones throw from the historic city of Verona and 25 minutes from the breathtaking scenery and sparkling shores of Lake Garda.
A place where time stands still, a peaceful green oasis where beauty reigns supreme and where hospitality is professional and heartfelt. A small piece of paradise where romance hangs heavily in the air and where dreams really do come true.
17 beautifully appointed rooms, suites and an apartment have been lovingly restored with great style and charm and can be hired for your exclusive use.
Breakfast in the loggia, overlooking the romantic gardens, is an ideal start to any day.
Relax in the fruit orchards under the shade of the olive trees or enjoy a swim in the sparkling waters of the spacious swimming pool. In the evening enjoy one of the many fine wines which are produced on the estate and share your dreams and the company of your family and close friends in one of the most peaceful locations ever. Retire to the romantic setting of the bridal suite in the tower and prepare for the most important day of your lives in this stunning fairytale scenario.
Your very own Dream Wedding in Italy with every little detail lovingly cared for by Villa Giona's in house Wedding Designer will have nurtured your plans down to the last fine detail , leaving you to "cuddle up" and enjoy sweet dreams of what the new day will bring.

At Villa Giona we are passionate about detail and top class hospitality which permeates throughout this fine Stately House.

Villa Giona is a place for lovers and a place to fall in love and we just adore sharing this little corner of paradise with our happy couples.

Our motto is "Casa Nostra è Casa Vostra" - "Our Home is your Home"

We will share with you our professionalism, our home and our Italian Traditions promising that you and your Wedding Day will be treated with the same love, respect and passion we would lavish on one of our own family.

Please visit Villa Giona's official website
Would you like to plan your weddings? try to visit weddingitaly.it
Contact Us
At Villa Giona Weddings we turn special dreams into reality.
With our creativity, dedication, local knowledge and years of experience we will help you create your dream wedding in Italy to suit your very own personality, needs and budget.

So if you are thinking of Getting Married in Italy contact Villa Giona's in house Wedding Planner:
info@villagionaweddings.com
Tel. +39 339 78 33 907.
We'll leave you to do the dreaming while we get to work on making it come true.