Villa Giona location
Villa Giona is in the enviable position of being in a peaceful, rural location but at the same time is ideally placed for visiting the best that Italy has to offer.
Situated in the lush green countryside of the Valpolicella area, famous for some of Italy's finest wines and only a short 10 minute drive from the centre of Verona, the second largest and most important city in the Veneto region after Venice. Verona is a stunningly beautiful and romantic city and justifiably known as "La CittÓ D'Amore" - The City of Love.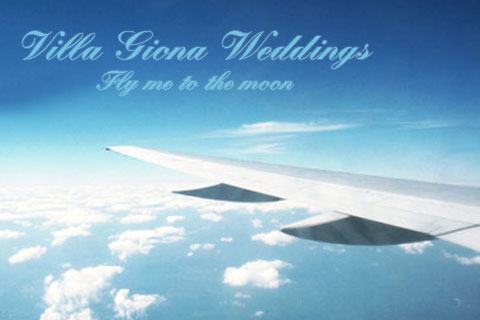 25 minutes to the sparkling blue waters of Lake Garda with its many lakeside villages, golf courses, theme parks and stunning mountain ranges.
1 hour to the unique city of Venice which needs no introduction. Parma, Europe's Food Capital, Brescia famous for the Mille Miglia Classic Car Race, Padova with its famous Giotto Frescoes, Mantova city of Art, Modena home to Ferrari and Milan with its designer shops, La Scala Opera House and famous Football Stadiums are all within an hours drive from Villa Giona.
The stunning peaks of the Dolomites are only an hour and a half away and a real treat for the soul and senses. One of the most romantic places on this earth and so perhaps also an idea for your honeymoon.

The area is easily reached from a large number of airports:
Verona Valerio Catullo: British Airways Approx 15 minutes
Verona Brescia: Ryanair Approx 40 minutes
Treviso: Ryanair Approx 60 minutes
Venice M.Polo: Ryanair, Easyjet ,BA & Aer Lingus Approx 60 minutes
Milan Bergamo: Ryanair Approx 60 minutes
Parma: Ryanair Approx 65 minutes
Bologna: Ryanair, BA & Aer Lingus Approx 75 minutes
There is also an excellent public transport service with frequent trains to Verona's Porta Nuova Station. The main A4 motorway is also only a short journey away.
We can arrange for private airport transfers for any number of guests no matter how large or small making it ever so easy for your family and friends to join you for your special day.
VILLA GIONA LOCATION HAS SOMETHING FOR EVERYONE - THAT'S AMORE
Contact Us
At Villa Giona Weddings we turn special dreams into reality.
With our creativity, dedication, local knowledge and years of experience we will help you create your dream wedding in Italy to suit your very own personality, needs and budget.

So if you are thinking of Getting Married in Italy contact Villa Giona's in house Wedding Planner:
info@villagionaweddings.com
Tel. +39 339 78 33 907.
We'll leave you to do the dreaming while we get to work on making it come true.